Since the 1980s, Susanne has been designing the digital everyday lives in Denmark  
Susanne Bødker's research in Human-Computer Interaction (HCI) has had a profound influence for decades on how we interact with technology in our daily lives and work lives. In 2001, she became the first Danish professor in new ways of working at the Center for New Ways of Working at Aarhus University.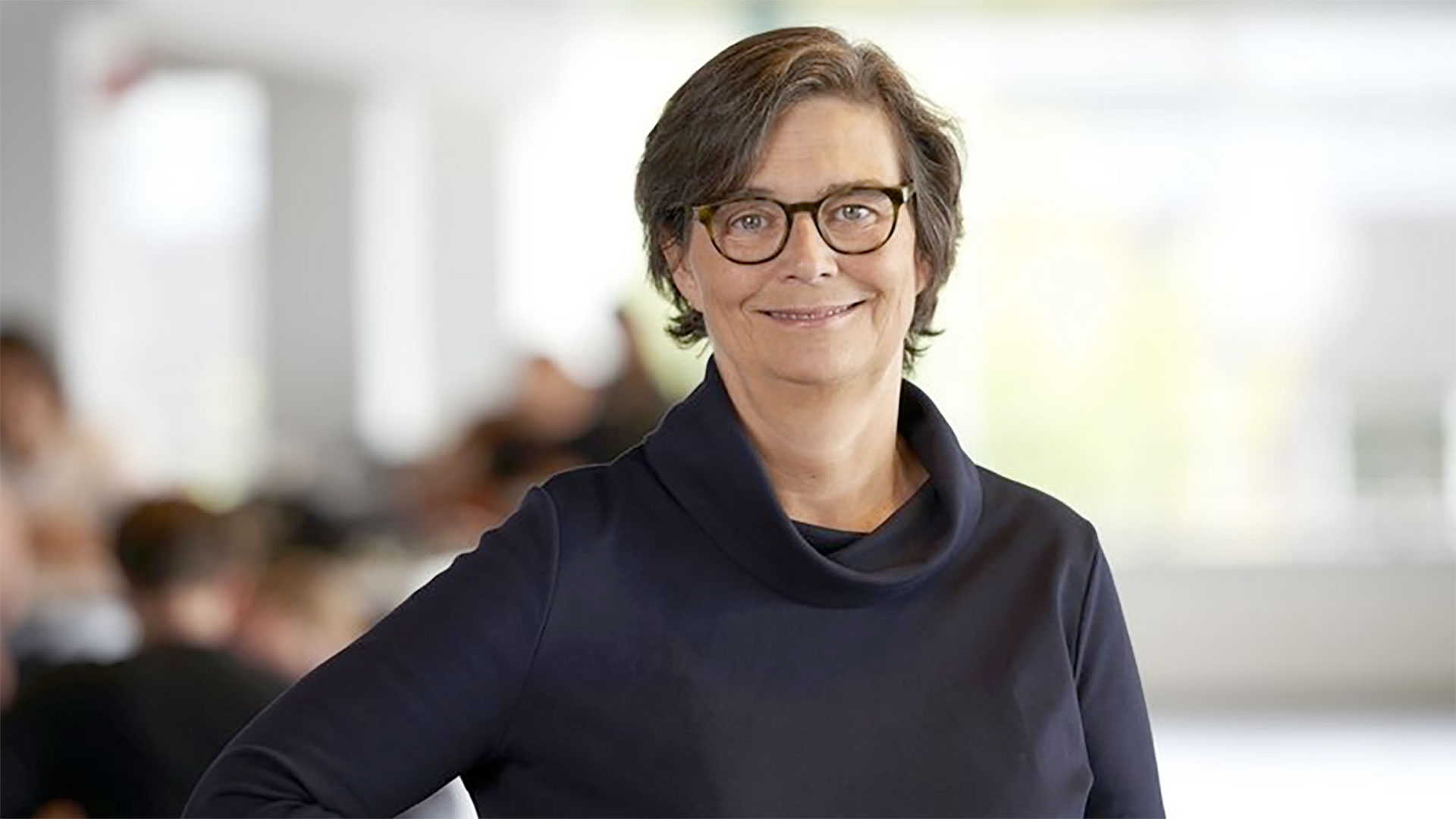 IT solutions must be designed by people for people: digital tools must be intuitive to use and make a difference in our daily lives. In fact, technological solutions should be an extension of human abilities, without us thinking about it.
The field of Human-Computer Interaction (HCI) plays a key role in the technology that surrounds us every day, and for the way the labour market develops, so that new IT solutions can support human use in the best possible way.
One of Denmark's leading researchers in the HCI field is Susanne Bødker, a computer science professor at Aarhus University, honored multiple times for her research in human-machine interaction.
Since the 1980s, the researcher from Aarhus has worked to design the Danes' digital everyday lives and working lives, so that technology develops in a constructive way and takes a critical approach to challenges and opportunities.
Currently, she is particularly interested in how hybrid work challenges companies and employees, and fundamentally changes the interaction and relationship between people in a workplace, for better or worse.
– Hybrid work is becoming increasingly widespread, so we must be critical of the technology's possibilities and limitations, and of the way we organize ourselves and perform management. For example, when a workplace with several hundred employees decides to enable all kinds of activities to take place hybridly in future, it places new demands on personnel management. It changes the nature of work and meetings when employees must be able always to participate remotely. It affects what can be shared with each other, when and how. In fact, it changes everything that participants see, hear, and experience because on the screen, we are still just 'flat people', says Susanne Bødker.
Take a critical and investigative look at your organization
When advising organizations on how to best set up as a modern hybrid workplace, it involves considering both the technology, the physical environment, and the management aspects of hybrid work.
– Companies have very different challenges, and the technology must be considered in the specific context. Are you a software company with employees all over the world, struggling with people who do not want to move to Aarhus? Are you a bank looking to replace physical customer meetings with online meetings? Do you simply want people to have the freedom to work from home and only to show up physically at the office a few days a week? In that case, it will be necessary to organize differently so that people work at the office on the same days. Every company needs to address its own reality and current challenges.
Her many years of research in user interfaces and user experiences have led to new methods and theories that have gained international attention. In 2017, she received an ERC Advanced Grant of over 2 million euros from the European Research Council for research in user interfaces for complex human use of computers and the research project "Common Interactive Objects." The goal was to investigate the possibility of building open and shareable platforms and communities on the user's terms – and not on the terms of the computer systems.
Recently, she has been participating in the ReWork project, funded by the Digital Research Centre Denmark. ReWork is a multidisciplinary research project where researchers, several companies, and three recognized artists explore the future of the hybrid workplace and, not least, technologies that support aspects such as human needs, work with relationship and articulation, as well as embodiment and presence.
Inspires more women to pursue a career in information and technology
As one of the few female computer scientists and top researchers in Denmark, she has inspired more young women to choose an IT career, over the years. A theme that is important to her. Therefore, she has been active as a member of the diversity committee at Aarhus University. 
One of her strong arguments to young women is that the development in the information and technology field is fundamental to the development and the future of our society. Therefore, as a computer scientist you can look forward to getting influence, good well-paid jobs, and a high degree of freedom.